Buttler is the tertiary antagonist in Pac-Man and the Ghostly Adventures. Buttler is the purple ghost, he is Betrayus' servant and butler. He's voiced by Brian Drummond.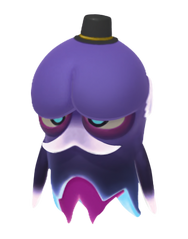 Personality
Edit
Butt-ler hates Betrayus, he is mostly annoyed and despises his twin brother Dr. Buttocks. He hated his twin brother, Dr. Buttocks. However, he is only loyal because Betrayus forces him, and sometimes, when given the opportunity, Buttler can take advantage of him.
Appearance
Edit
He is a purple ghost with mustache and a butt-shaped forehead and when he was a PacWorlder, he had a round purple body and wore a helmet.
Sightings
Edit
201:
202:
203:
204:
205:
206:
207:
208:
209:
211:
212:
214:
215:
216:
217:
218:
220:
221:
222:
223: "Pac's Scary Halloween Part I"
225:
226: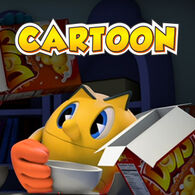 Click here to view this page's gallery.