Pinky is a supporting character in Pac-Man and the Ghostly Adventures. Pinky's a female pink ghost who is one of the members of the Ghost Gang. Along with Blinky, Inky and Clyde as allies. She also has a crush on Pac-Man. She is the second youngest. Pinky is the pink ghost. She is voiced by Ashleigh Ball.
Personality
Edit
Pinky has a sweet, flirty, girly and kind of ditzy personality and on several occasions can get pretty mad. She usually hangs out with Blinky, Inky and Clyde. Pinky views Cyli as a rival for Pac-Man's affection. Although she has called him Pac-Man when not he is not around, she calls him Pacums, resembling sweetums.
Abilities
Edit
In several episodes she has shown the ability to transform into a giant Cyclops Ghost when angry she can be over protective sometimes.
Appearance
Edit
She has a pink, plump ectoplasm body with sky blue highlights, a bouffant hairstyle (one from the 1960s), eyes with sky blue pupils and violet irises, and a skirt that looks like a circle skirt.
Sightings
Edit
101: "The Adventure Begins Part I"
102: "The Adventure Begins Part I"
103: "No Pets Allowed...Especially Monsters! Part I"
104: "No Pets Allowed...Especially Monsters! Part II"
106: "President Possessed!"
107: "Is Zit You Or Is Zit Me?"
108: "Pac to the Future"
109: "Heebo-Skeebo"
110: "Mission ImPacable!"
111: "No Body Knows"
112: "Seems Like Old Times"
113: "Betrayus Turns the Heat Up"
114: "Pac-Pong Fever"
116: "Jinxed"
117: "Indiana Pac and the Temple of Slime"
118: "Planet Pac vs the Ghosteroid"
119: "Stand By Your Pac-Man"
120: "PacLantis"
122: "A Berry Scary Night"
124: "Robo Woes"
125: "The Spy Who Slimed Me"
126: "Invasion of the Pointy Heads"
201: "Ride the Wild Pac-topus"
202: "Meanie Genie"
204: "Cosmic Contest"
205: "That Smarts!"
206: "Pac-Mania"
207: "Rip Van Packle"
208: "Spooka-Bazooka!"
209: "The Pac Be With You"
211: "A Hard Dazed Knight"
212: "Cap'n Banshee and His Interstellar Buccaneers"
213: "Happy Holidays and a Merry Berry Day"
214: "Peace Without Slime"
215: "The Ghost Behind the Throne"
217: "The Bride of Grinder"
218: "The Legend of Creepy Hollow"
222: "Honey, I Digitized the Pac-Man"
223: "Pac's Very Scary Halloween Part I"
224: "Pac's Very Scary Halloween Part II"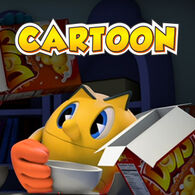 Click here to view this page's gallery.